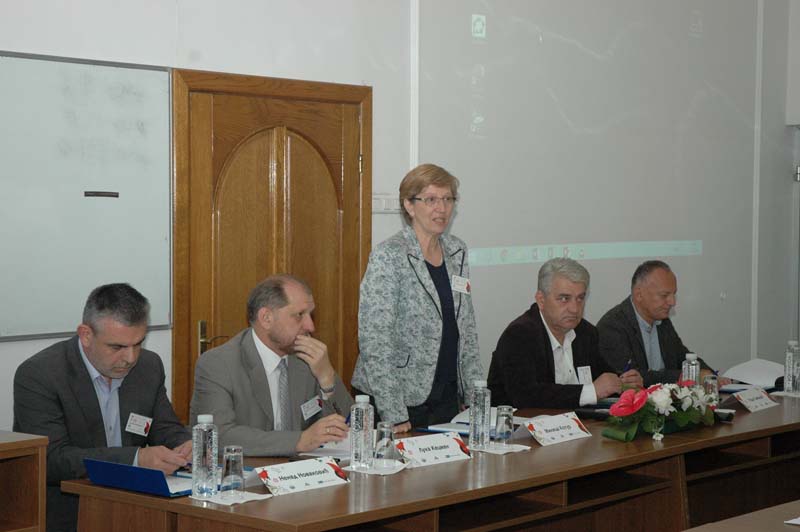 A professional-scientific meeting was held under the title "WHAT IS THE FUTURE OF THE THEATER?"
U okviru XIX TEATAR FEST-a PETAR KOČIĆ 2016. godine, održan je stručno-naučni skup pod nazivom "KAKVA JE BUDUĆNOST TEATRA? – PRODUKCIJA SAVREMENOG TEATRA". Skup je održan 24. maja,  a je okupio eminentne stručnjake i naučnike iz zemlje i regiona koji su svoja iskustva i razmišljanja razmijenili na Visokoj školi "Banja Luka College".
Stručno –naučni skup zajednički su organizovali Narodno pozorište Republike Srpske, Akademija umjetnosti Banja Luka  i BLC, koji je svečano otvorila Milica Kotur, pomoćnik ministra prosvjete i kulture u Vladi RS, a velikom broju zainteresovanih obratili su se i organizatori, Nenad Novaković, direktor NPRS, Luka Kecman, dekan Akademije umjetnosti Banja Luka i Mladen Mirosavlјević, direktor BLC –a.