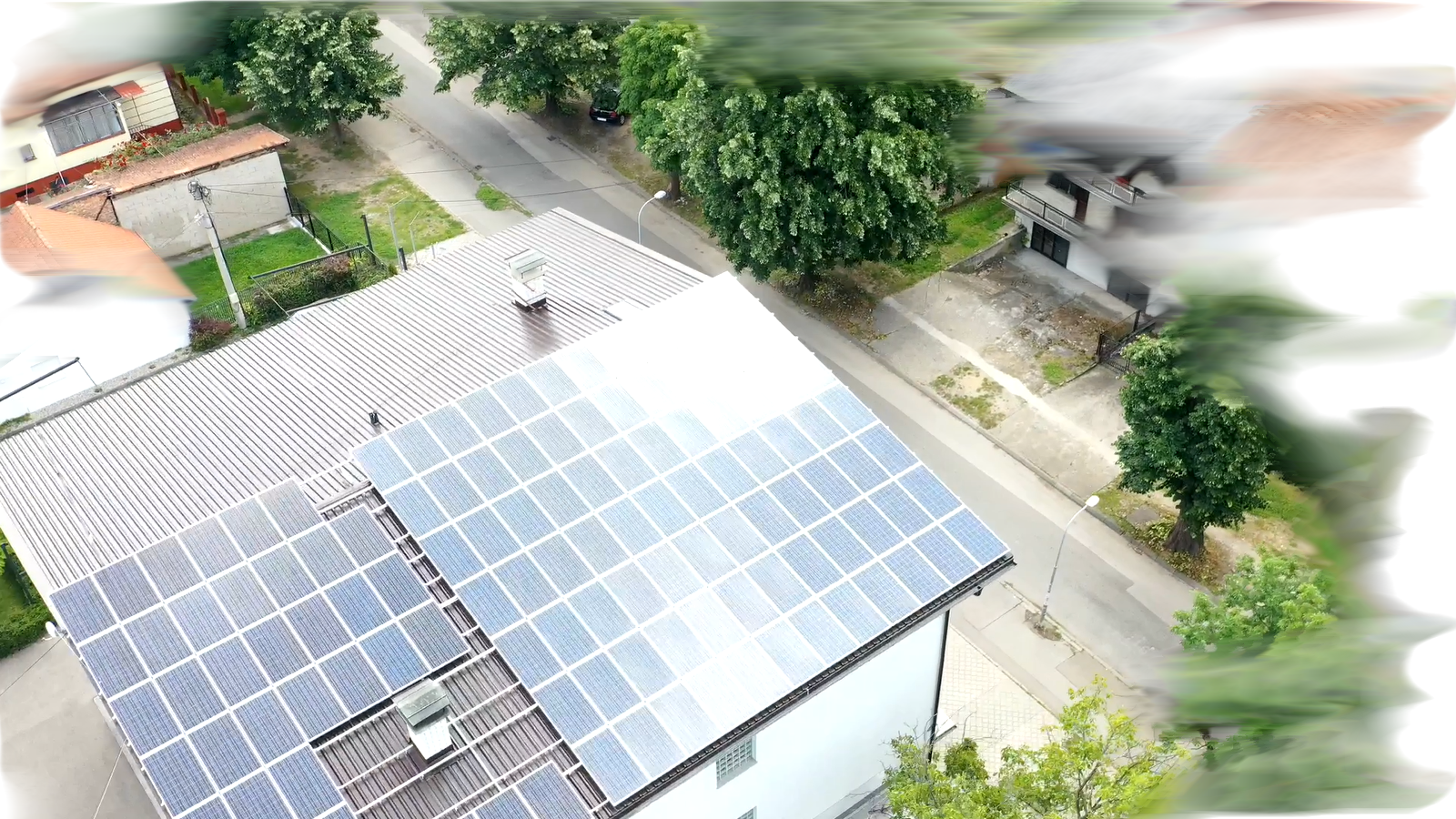 The sun warmed and cooled us
For six years, the only one in Republika Srpska and BiH, our students, under the mentorship of professors from the fields of Informatics and Ecology, have designed a complete project of energy sustainability, heating, cooling and room maintenance at BLC. On the right side of the roof of the BLC, 30 kW of photo-solar panels manufactured by Conerdži from Germany and two inverters "aurora" and "danfos" for the production of electricity are installed.
A multiple effect was achieved:
all the produced energy is delivered to the electrical distribution network and thus green energy is delivered in that area, but clean in terms of quality: frequency 5o hertz and constant voltage of 230 kw, which improves the quality of consumption by consumers and preserves devices and machines,

other "dirty" energy sources are not consumed, primarily for heating more than 2,500 square meters,

there is no pollution of any kind, there is no impact on the ecology in a negative sense and there is no involvement of the human factor that could "spoil" something,

the power plant works automatically, and control of operation and production is monitored via mobile phone applications that are connected to video surveillance and everything is included in one package,

perhaps the most important segment is the development of initiative and encouraging awareness among young people to preserve the environment, but also the use and use of green energy from renewable sources.