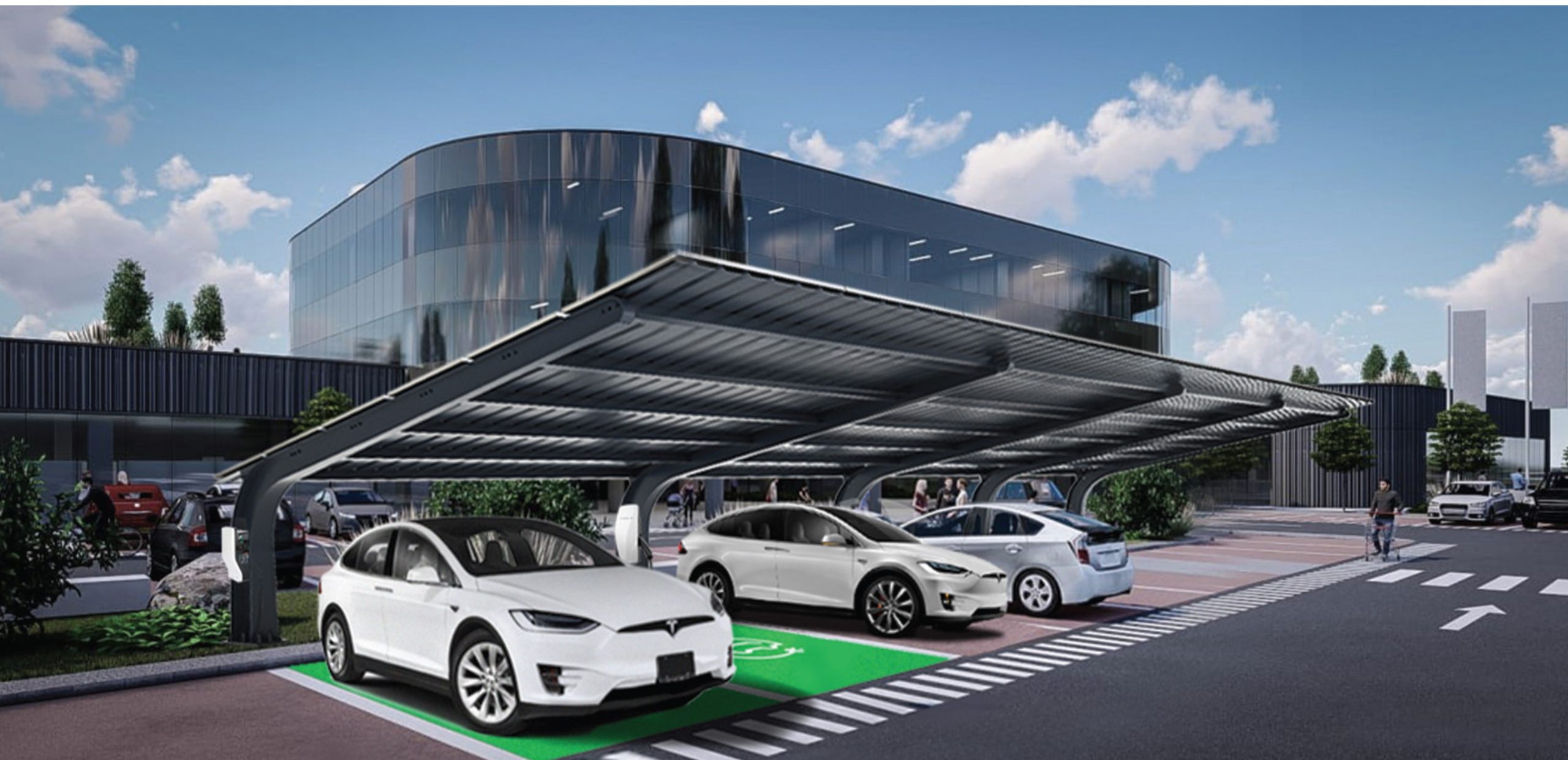 BLC students and professors, thinking about the "risky future", designed the project of SOLAR PARKING AND DEVICES FOR CHARGING CARS OF THE FUTURE WITH ELECTRIC ENERGY
The project is in the final stage of realization and obtaining all necessary permits and certificates. The supporting structure is self-made, the photo-solar panels are manufactured by Hanwha Q CELLS, the inverter is DANFOS, an American-Danish manufacturer, and everything else is a domestic product. Chargers are certified devices with proven experience in use in the EU.
The consumption and production of electricity in these parking lots is controlled and managed from an application on mobile phones.
The goal is to use unused parking spaces for the production of necessary and possible electricity on unused surfaces, and to enable charging of electric cars in the same place with the necessary "fuel".
Develop awareness among students, young people and all citizens about the limited resources of other energy sources (wood, coal, fuel oil, oil) in relation to renewable sources, in this case solar energy.
Encourage young people to think about new ideas and future projects during their education,
Using a practical example, show how a good idea can be applied and that the individual and the community can benefit from it.