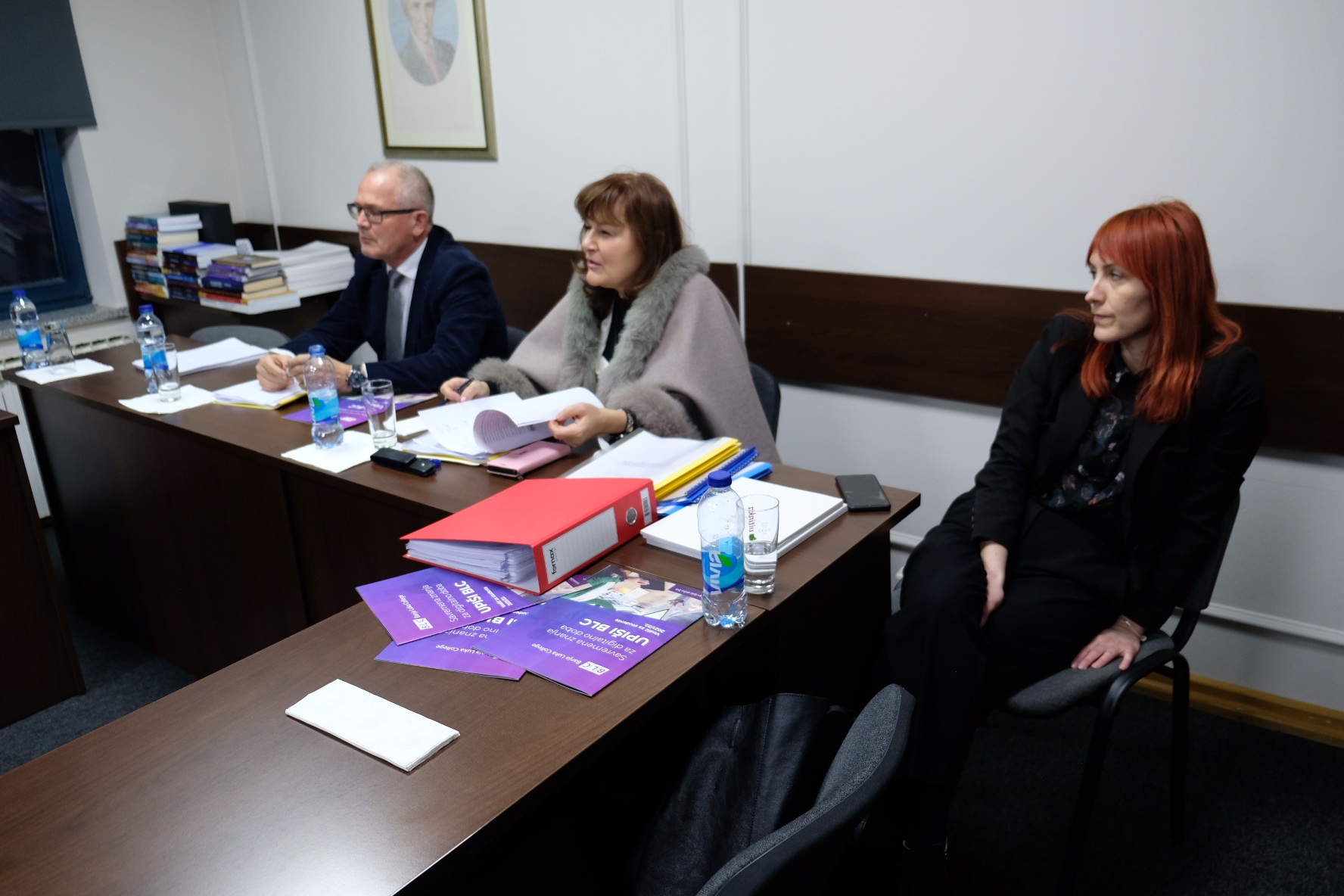 Ranking of higher education institutions
The Commission for the Ranking of Higher Education Institutions visited the "Banja Luka College" University today.
Rankings serve a variety of purposes: they respond to user requests for information related to the standing/reputation of higher education institutions, they stimulate competition between higher education institutions, they provide specific rationales that can be used to allocate funds, and they help distinguish between different types of institutions and different programs and discipline. Rankings are very popular with students and their parents when choosing a higher education institution, they are important to the institution's management from the aspect of the institution's position as well as the amount of tuition fees, and they provide a wide range of interested parties with numerous data with their explicit (measurable) state indicators.
They also contribute to the definition of the "quality" of higher education institutions within the higher education system, complementing the quality assessments carried out in external evaluation procedures.