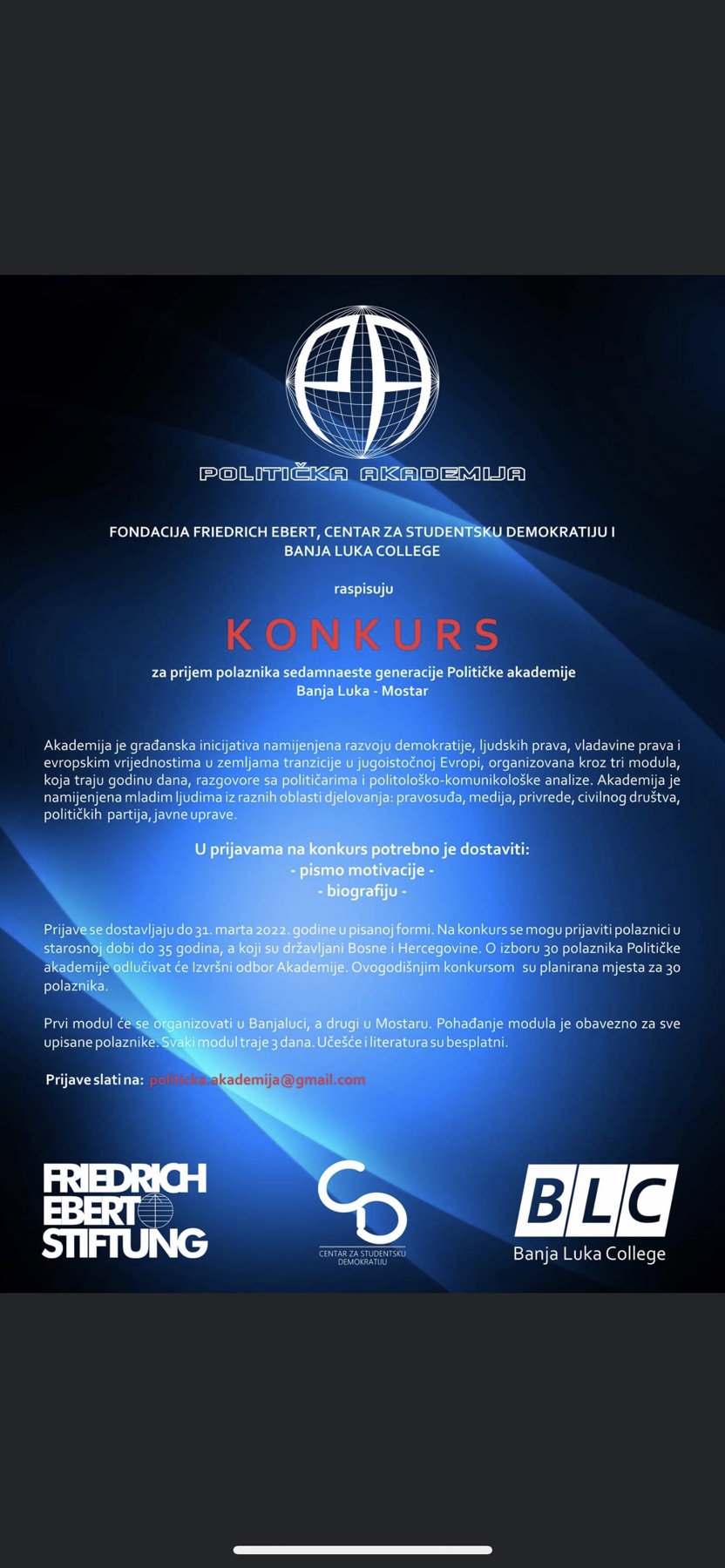 COMPETITION FOR THE POLITICAL ACADEMY OF THE FRIEDRICH EBERT FOUNDATION
All students who are interested in participating in the Political Academy of the German Friedrich Ebert Foundation can apply for the recently announced Competition for participants of the seventeenth generation of Academy participants, which this Foundation organizes in cooperation with the Center for Student Democracy and Banja Luka College.
The first module of the Academy will be held in Banja Luka and the second in Mostar, and each module lasts three days, and at the Academy, the participants will learn about the development of democracy, human rights, political parties, media, civil society, public administration and opportunities in the region and the world. .
Interested students can find all the details related to the Contest in the attached Contest.