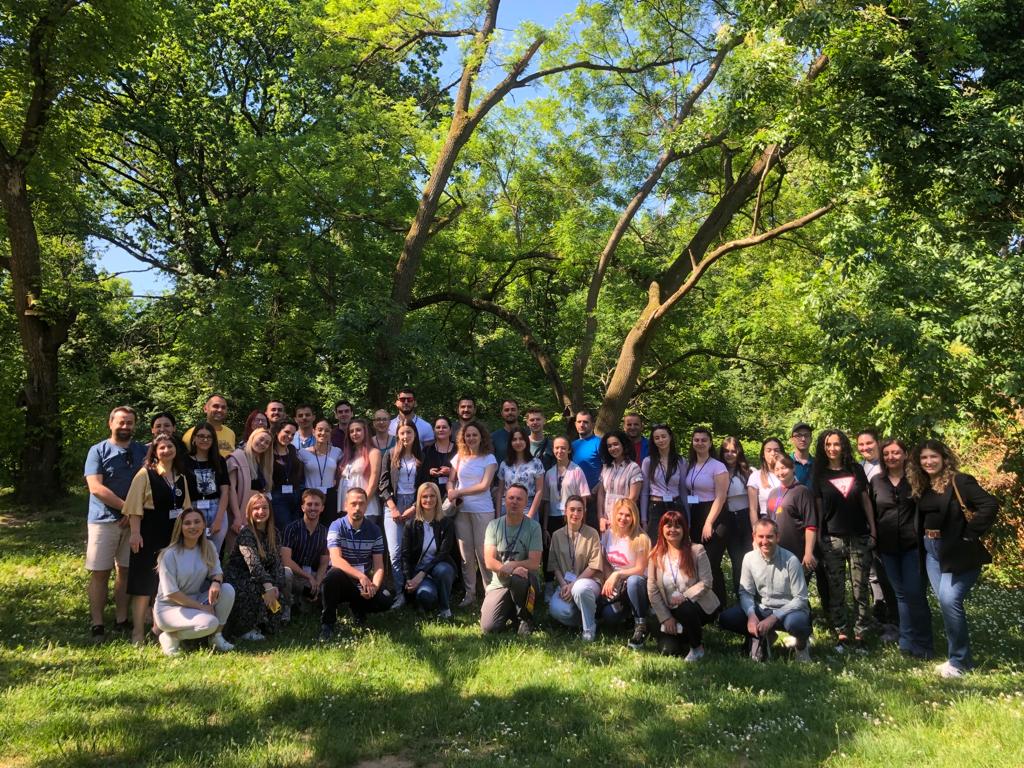 MEET Western Balkans 2022
Student Milan Suvajac is a participant in this year's Media Education Exchange Talks (MEET). MEET is a project aimed at increasing the level of media literacy among high school students. The project was implemented for high school students from the Republic of Serbia and Kosovo, Bosnia and Herzegovina, North Macedonia, Albania and Montenegro. The project was implemented as a collaboration between the American consulates from each of the mentioned countries and the Norwegian Council of Ministers.
Professors from the faculties of the participating countries compiled the curriculum, which was the first phase of the program. The second phase of the program was the selection and training of students, at which Suvajac was selected as part of the team and representative of Bosnia and Herzegovina.
The activities lasted from February to May, where students were trained by professors, and then passed on their knowledge to high school students.
The final ceremony of the MEET WB 2022 project was held from May 13 to 15, 2022 in Belgrade. It was an opportunity to meet and exchange opinions, our similarities and differences.
After completing the training, Milan Suvajac is a certified lecturer, awarded with a fee and an invitation to the next program. My colleague strongly recommends everyone to sign up and be a part of this kind of experience next year.