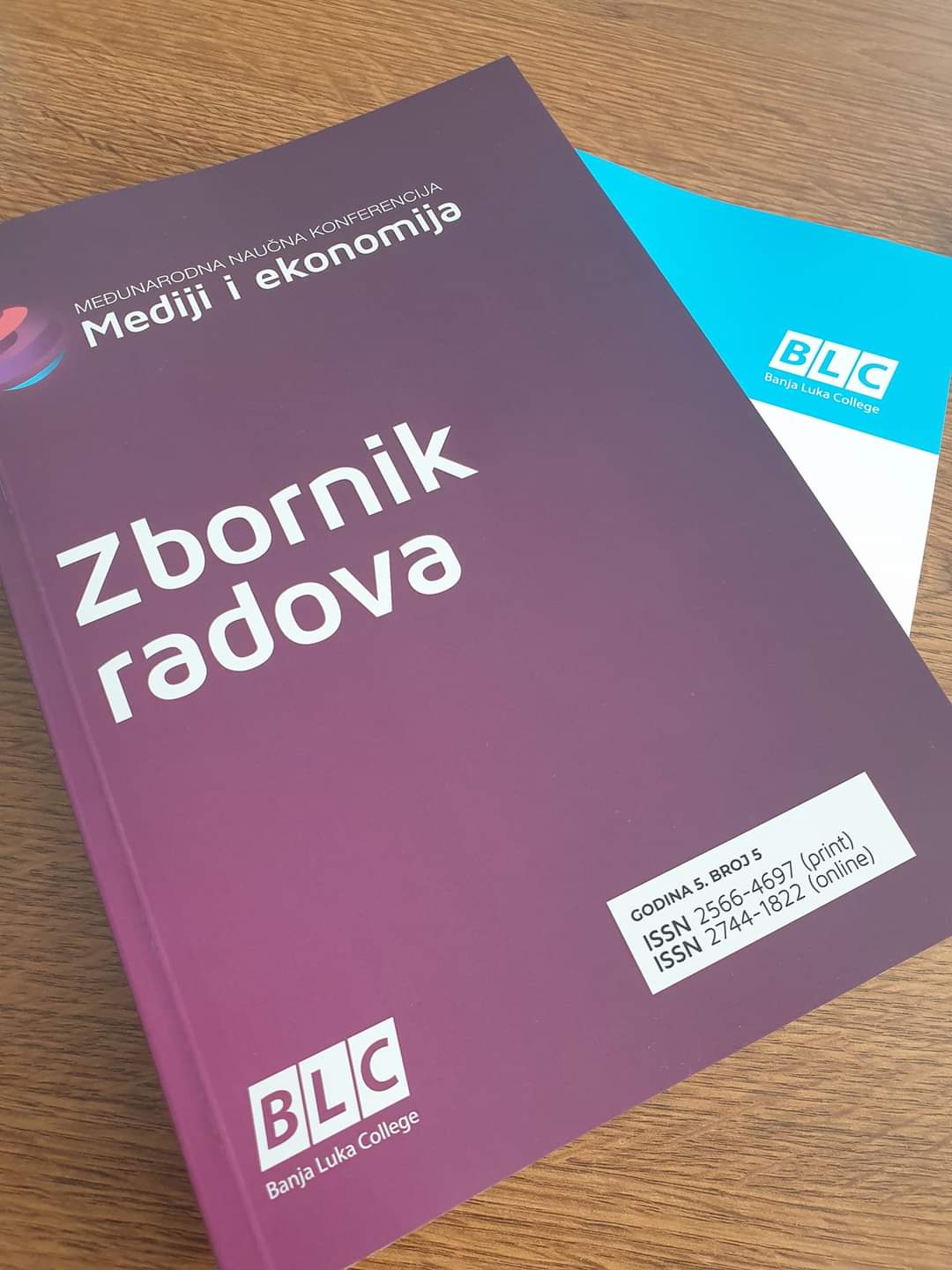 The scientific conference "Media and Economy" brought together dozens of experts from the aforementioned fields of research. 
Naučna konferencija "Mediji i ekonomija", okupila je nekoliko desetina stručnjaka iz pomenutih oblasti istraživanja. Konferenciju je otvorila savjetnica u Ministarstvu za naučnotehnološki razvoj, visoko obrazovanje i informaciono društvo Republike Srpske, prof. Željana Jovičić.
Na ovogodišnjoj konferenciji je održana panel diskusija sa mladim preduzetnicima koji žele da mijenjaju poslovni ambijent Bosne i Hercegovine. Tom prilikom, studenti i gosti su mogli da čuju pozitivna iskustva mladih, među kojima izdvajamo samo neke: Jelena Pušac Broćilović, osnivačica Centra kvantne medicine "Quantum Medicom", zatim Jovan Grahovc, osnvač "JoWood" kompanije koja se bavi proizvodnjom inovativnih proizvoda za uređenje poslovnih i stambenih objekatakao, kao i Stefan Ličina, osnivač udruženja Avangarda i regionalne inicijative Lokalna fondacija Borja.
Studenti su mogli da upoznaju predstavnike Omladinske banke u BiH, koji su ovom prilikom pružili interesante i korisne informacije svima onima koji žele ili razmišljaju o preduzetničkom putu.
Osim toga, obilježen je rođendan College radija, prvog studentskog radija. Na ovom radiju su stasali brojni novinari u našem gradu, a za njegovu afirmaciju i razvoj zaslužna su značajna novinarska i menadžerska imena imena, kao što je Danijela Marinković Orlić, Novak Čičković, Aleksandar Orlić, Srđan Samardžić, Aleksandra Madžar, Vedran Simonović, Marko Šiniković, Bojan Hrstić i brojni drugi.