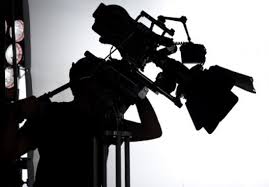 Videographer, field cameraman, works on TV programs and video production, collaborates with producers on field and studio production. He has high and effective communication skills with colleagues and the ability to work in a team. Has the ability to learn quickly, including working with new technologies.
High-quality video content is expected from the new employee.
Responsibilities of the videographer:
· Rukuje kamerama i opremom, uključujući svjetla i mikrofone, na terenu i u studiju.
· Pravovremeno snima i dostavlja video materijal s terena.
· Uređuje i proizvodi video priloge.
· Usko sarađuje s producentom kako bi pronašli najbolji način za vizualno pokrivanje događaja, vijesti ili programa.
· Blisko sarađuje s ostalim članovima tima.
· Sposoban/na za samostalni rad, odgovoran/na za kameru, osvjetljenje i zvuk, prilikom snimanja na lokaciji.
· Održava, čisti i testira opremu – kamere, mikrofone, svjetla. Priprema opremu prije snimanja.
Minimum qualifications:
· Obrazovanje iz oblasti audio-vizuelnih umjetnosti.
· Specijalizovana obuka za rad sa TV opremom.
CV sa motivacionim pismom slati na mejl: pravnasluzba@blc.edu
The competition remains open until the selection of the best candidate.