PAYMENT OF SCHOOL FEES
When filling out the payment form, we ask students to specify the index number (it does not apply to students who have not yet received an index) and unique ID number, so that the payments are recorded in our financial records.
An example of a correctly completed payment slip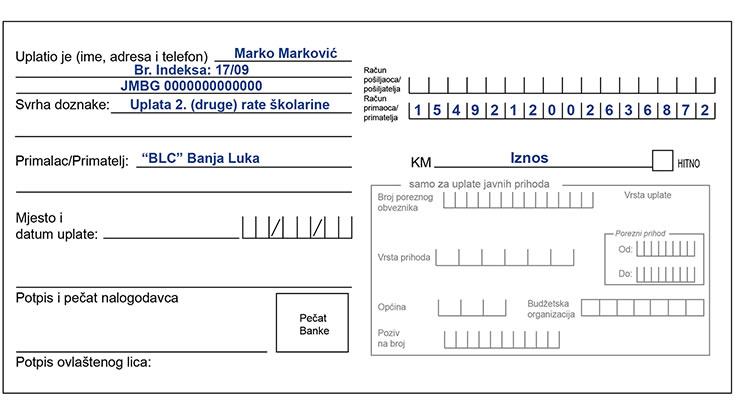 COORDINATORS BY YEAR 
(for the implementation of the teaching process)
Prof. Dr. Svetlana Dušanić Gačić
Students of all years of study, for information related to classes, exam deadlines, questions about the information package, certificates of passed exams for registering the thesis and other current questions about classes, can contact prof. Svetlana Dušanić Gačić.
Coordinator for Informatics
Dragan Pejić, MSc
Students on the Informatics study program can contact Dragan Pejić, MSc, for all information related to information packages, differential subjects and other ongoing questions within the course.
Didn't find the answer to your question?