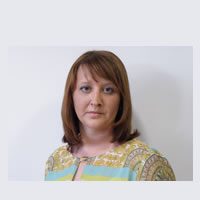 Prof. Dr. Ljiljana Stojanović Bjelic
Environmental protection
Ljiljana Stojanović Bjelic was born on August 20, 1974. in Banja Luka, where she completed primary and secondary school, as well as the Faculty of Technology majoring in chemistry and technology. She received her master's degree in 2008. at the Faculty of Technical Sciences of the University of Novi Sad in the field of environmental protection engineering
She defended her doctoral dissertation in January 2014 under the title "Model of the cross-border influence of the Vrbas river basin on the Sava river" at the Faculty of Technical Sciences, Novi Sad.
She is employed as a professor at the "Banja Luka College" in the field of Environmental Protection and Occupational Safety Management as well as Environmental Management in the subjects Environmental Protection, Environmental Protection Management, Technical Aspects of Environmental Protection as well as Environmental Engineering. He coordinates the Occupational Safety Engineering course that "Banja Luka College" successfully organizes with "CEPS - Center for Business Studies" Sarajevo.
Using theoretical knowledge and practical experience, she published a large number of scientific and professional works, participated in international conferences, as well as in the development of several projects and studies.
He has a professional exam in the field of technology as well as a personal license for the preparation of technical documentation, during the design of facilities and supervision.
He is a member of the Association of Technologists of the Republic of Srpska
Permanent resident in Banja Luka, married, mother of one child.