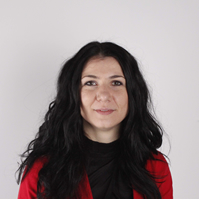 Prof. Dr. Svetlana Dušanić Gačić
Entrepreneurial economy
Svetlana Dušanić Gačić, born in Slavonski Brod, graduated and master's degree at the University of Banja Luka, doctorate in Novi Sad.
Professor at "Banja Luka College", associate professor in the scientific field of entrepreneurial economics.
Study program: Management, business and business economics.
Engaged in the courses Entrepreneurship, Management, Macroeconomics, Business Ethics, Trade Management, Entrepreneurial Management and Business Economics.
As a teaching coordinator, he participates in curriculum development activities, coordinates between teachers and students, and provides information on study courses.
As the president of the BLC quality assurance committee, he analyzes the quality of teaching, improves the indicators for testing the quality of teaching, prepares a report on self-evaluation and quality assessment, plans the dynamics of surveys, monitors the systematicity and flow of the assessment procedure, suggests possible corrections of forms, suggests additional forms and evaluation instruments in order to raise quality.